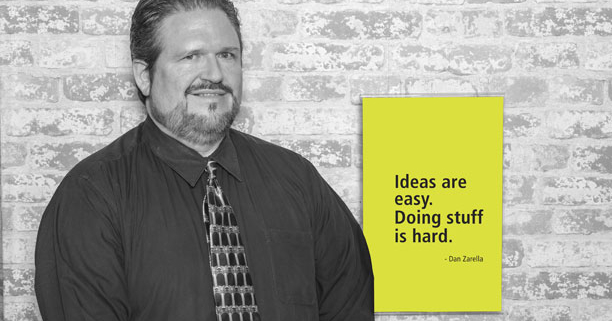 Bill's role at Marketing Works is all about communication, with a focus on doing whatever it takes to win unfair mindshare by getting the clients' messages noticed in the most effective channels. At any given moment he could be working on something brief, like an 11-word billboard headline that's punchy enough to stand out from the onslaught of marketing messages facing commuters every day. Or, he could be engrossed in drafting a 2,500 word article for a trade journal that will help bolster an executive's reputation as an industry thought leader.
Items to have on a dessert island?
Beyond the basic necessities of life—might be a copy of the "White Album" by The Beatles, a volume of The Complete Works of Shakespeare and maybe some prints of paintings by Munch, Ensor and Seurat to hang on the walls of his hut.
Favorite foods?
In the culinary realm he's partial to flavorful ethnic creations ranging from falafel to linguini with creamy tomato vodka sauce, and the best dessert he has ever tasted is—big surprise—coffee crème brulee!